Dental Insurance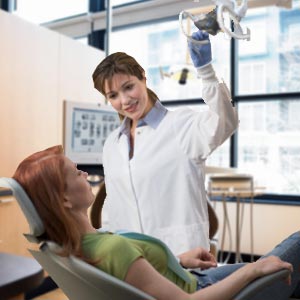 Dental insurance is an insurance plan that is designed to pay for some, if not all, costs associated with dental care. With the extremely high cost of dental care itís important that you and your family have dental insurance to help with cost. Itís important to remember that health insurance doesnít directly cover dental work unless itís specifically stated in your policy; most people need to buy supplemental dental insurance with their health insurance policy. A dental insurance policy can be a PPO, HMO\Pre-Paid or a discount plan and be designed to cover an individual or an entire family. Below you can learn more about dental insurance or apply online to get instant, affordable coverage for dental work.
Types of Dental Insurance Plans
There are 3 major types of dental insurance plans; PPO, HMO/Pre-Paid or Discount Plan. Each one provides different benefits and will only be useful to people in certain types of situations. We are going to go over each plan type and their advantages and disadvantages. This way you can decide which plan type might be right for you. If youíre employed you may be able to get dental insurance through your employer but make sure to compare prices of private dental insurance to see what will work better with your budget.
PPO Dental Insurance Plan Ė The PPO (Preferred Provider Organization) dental insurance plan is basically a network that makes a balance between choice of the dentist and the cost of dental work. With this plan when you visit a dentist you will pay a percent (co-insurance) of the reduced rate in the PPO network; your dental insurance plan will pay the rest. The amount you pay will vary by the type of service. For example, preventive services like cleanings and annual check-ups you would only pay 20% of the total cost, while a major service like a root canal or crown might be 50%. The downside to a PPO dental insurance plan is youíll have a deductible and a maximum amount of coverage per year, which is usually around $1,000 to $2,000.
HMO Dental Insurance Plan Ė The HMO (Home Maintenance Organization) dental insurance plan is basically a pre-paid plan. You need to choose one specific dentist or dental group to coordinate all of your dental care. If at any time you would ever need to see a specialist your primary care dentist will need to refer you and you might need preauthorization from the plan provider. The benefit of a HMO dental plan is you donít have any deductibles and there isnít a yearly maximum coverage amount. You simply pay a fixed dollar amount for dental services pre-arranged by your provider. The best benefit is preventive services and diagnostics are free. The downside is you have to stick with your primary dentist and going out of network will prevent you from being covered.
Discount Dental Insurance Plan Ė Dental discount plans arenít really dental insurance, instead they allow you to get dental services at a reduce rate if the dentist participates in the discount plan. There is usually no paperwork, limits or deductions, but you are stuck using only dentists that use the discount plan. You also wonít save as much as you would with a PPO or HMO dental insurance plan.